Back in the 1980s I was in my twenties, embarking on my career on a career as an entertainment journalist and nurturing the dream of breaking into Hollywood writing for film or television. It was a dream shared by Tom Sanders, who I'd met at Hofstra University (selling movie posters out of my dorm room, of all things), the two of us naturally segueing into a still-standing friendship and as a writing team. We embraced the latter fully, writing student productions and quickly starting to shoot much higher. Many of these efforts will be discussed over time on this blog, but at the moment the focus is on our sole television credit, the Supercarrier TV series. Never heard of it? Not really surprising, but I think you can understand it's significance to us.
One of the things I've enjoyed throughout my career is having an easy rapport with many of the people I've interviewed; a rapport that's allowed for the door of communication to remain open through the decades. One of them was writer/producer Steve E. de Souza, who I've spoken to countless times — most recently for the James Bond oral history I co-wrote with Mark Altman, Nobody Does It Better. But back in the 1980s I talked to Steve about his films (48Hrs., Die Hard, The Running Man, etc.), his work on the TV series version of V and so on. In 1988 I had traveled to California from New York to research a book I was doing on Star Trek, and while I was there, Tom and I went out to dinner with Steve and a number of others, including the late (and great) Herb Wright, who was on the writing staff of Star Trek: The Next Generation at the time. Coincidentally, sitting at the table across from us was actress Beverly D'Angelo, who I had a massive crush on at the time (and who I avoided staring at … sort of).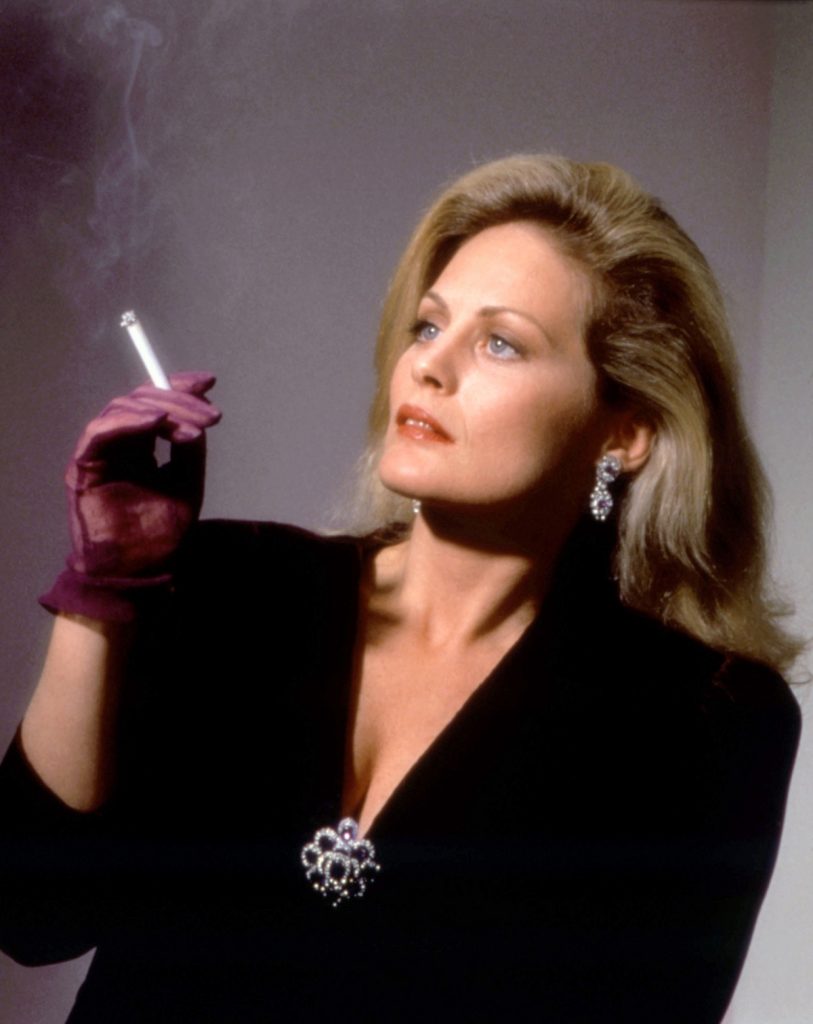 In any case, at the time Steve was producing a television show called Supercarrier, set on the fictional aircraft carrier USS Georgetown, which militarygogglebox.com describes as follows: "Loosely based on the account of the late George C. Wilson in his book of the same name, and right on the wake of the popularity of the 1986 movie Top Gun, this highly anticipated made-for-TV series attempted to portray the life aboard a modern day US aircraft carrier." Providing a bit more background, they add, "The series was partly filmed on board the USS Vandegrift (FFG-48) which is an Oliver Hazard Perry-class frigate rather than an aircraft carrier. Part of the filming was conducted on the USS John F. Kennedy (CV-67), between September and November 1987, while the ship was undergoing a period of upkeep. The Department of the Navy pulled its support for the show in March 1988, with a spokesperson citing dissatisfaction with the plots of upcoming episodes in which the carrier 'just becomes a backdrop' for stories unrelated to the US Navy.' The producer, Charles Fries, said in response that the Navy 'wanted a sleepy show about life on a Supercarrier' and that he was 'happy to be relieved of the cooperation, because naval personnel were stifling our writers' relationships and dialogue.'"
Emboldened by youth, and having a friendly relationship with Steve, in 1987 I asked if he would be open to the idea of Tom and I pitching him a story for the show. He said he would be, and, needless to say, we were fueled by the possibility; to the point where I began wondering how tough it would be to get a Los Angeles apartment as I tried to figure out how to balance life on two coasts. Needless to say, it never became an issue.
At around the same time we had developed the idea for a space opera in the vein of Star Trek, mapping out a number of stories that could be spun off of our pilot script (told you we were emboldened). One of them was called "Isolation," dealing with one of our characters trapped in a chamber with an alien, and a gas that threatens to kill them both. One theory within the show is that the gas is only harmful to the alien, and the captain has to decide whether or not to let his crewmember out and possibly risk the rest of the ship before she runs out of oxygen. Well, for Supercarrier, aliens came out, Russians went in (this was 1987) as did one of the aircraft carrier's crew. The revised version of "Isolation" was pitched and accepted.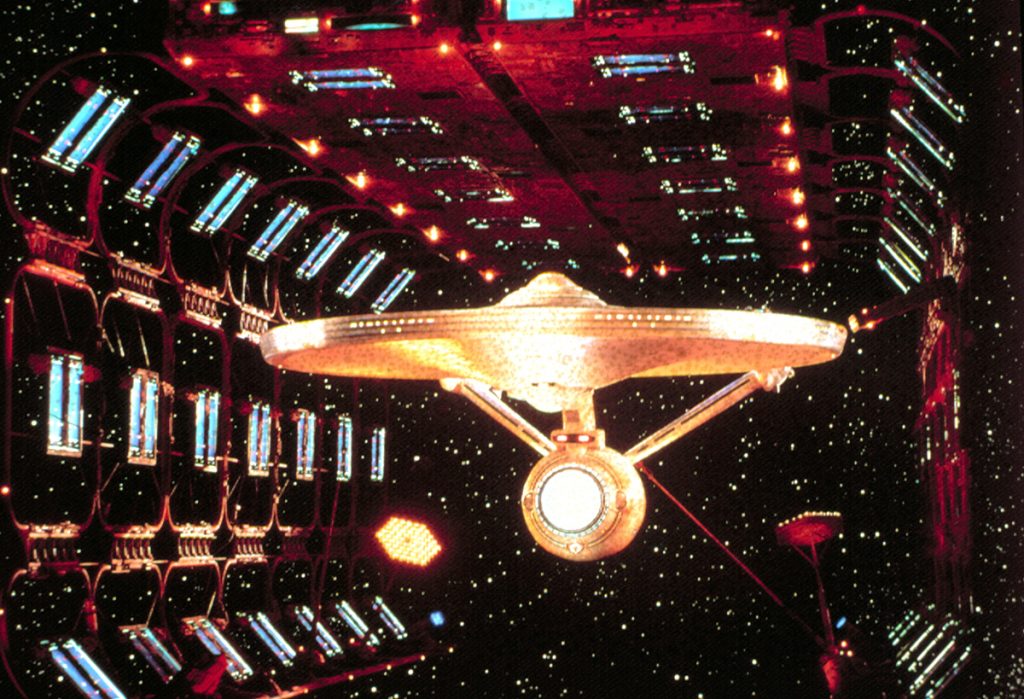 Tom, who always kept copious notes, wrote an entry on January 19, 1988 proclaiming, "1988 is THE YEAR!!!!" (that was our battlecry at the start of each year) "On the 16th, Ed and I got word that Steven de Souza intends to buy our 'Isolation' story for Supercarrier. Actually, he says he wants just the 'idea' of it, but he hasn't specified how much of the story that includes. We're waiting to hear from the Business Affairs department how much $$ we're getting. No promises regarding credit. This should count 4 credits toward WGA membership. We'll see."
In the end, the script was written by a staff member and directed by Chuck Bowman. This is the Wikipedia's logline for what was ultimately titled "Vector": "Anzac [John David Bland] succumbs to the charms of a sassy Aussie woman, rescued from a disabled research vessel, while a mysterious plague caused by poison from a crate of Nazi gold sweeps the George."
In the end, "Vector" aired on ABC Saturday May 17, 1988, and while we'd hoped we would get a "Story by" credit, our on-air credit actually read, "From An Unpublished Story by Ed Gross & Thomas R. Sanders," for which we were paid $750. So there was no credit acknowledged by the WGA and only a portion of what we thought we'd be paid, but in the end, the point is that we actually had a television credit on a network show, and that's something to be grateful for.
I remember the night the episode aired. My wife and I were in Pennsylvania visiting friends, who applauded and shouted when the credit flashed across the screen. It was a pretty heady moment, though certainly not one that would affect our humility for long. Supercarrier usually aired on Sunday nights, but the eighth and final episode aired on a Saturday and has the distinction of being the lowest rated show of the week.
Ah, the sweet smell of success.