I can remember like it was yesterday going to the movies with friends to see The Odd Couple, starring Walter Matthau as sportswriter and slob extraordinaire Oscar Madison, and Jack Lemmon as neatnik photographer Felix Unger. This was a film, based on the stage play by Neil Simon, about a couple of divorced guys who move in together to save money and end up driving each other crazy. I loved the premise and the characters, and thought the jokes were great, like Oscar saying, "Felix, you leave these little notes all over the apartment: 'We're out of toilet paper, F.U.' It took me two hours to figure out that F.U. meant Felix Unger."
Or how about when Oscar asked Felix to "kindly" remove his spaghetti from the former's poker table, only to be mockingly told that it wasn't spaghetti, but linguini. To which Oscar, without missing a beat, threw the plate against the kitchen wall, turned back to Felix as the linguini and sauce dripped down the wall, drolly observing, "Now it's garbage!"
I roared with laughter, which obviously meant that there must have been something wrong with me, right? Sure, many others undoubtedly laughed at the same jokes, but this movie was released in 1968.That means I was 8-years-old, and yet somehow I had fallen in love with The Odd Couple.
And it wasn't so much Matthau and Lemmon's portrayal as it was the characters, a point that became clear to me when ABC turned the film into a television series two years later with Jack Klugman as Oscar and Tony Randall as Felix, and I fell even harder. That show ran for five seasons and I watched it week in and week out (still do, either on DVD or, when I'm really lazy, by turning on Paramount+). Now this was the same period during which I was obsessed with Star Trek, Dark Shadows, James Bond, Universal Horror Movies and (of course) Superman, but none of that stopped my friends and I from incorporating The Odd Couple into our anthology of characters that we "played."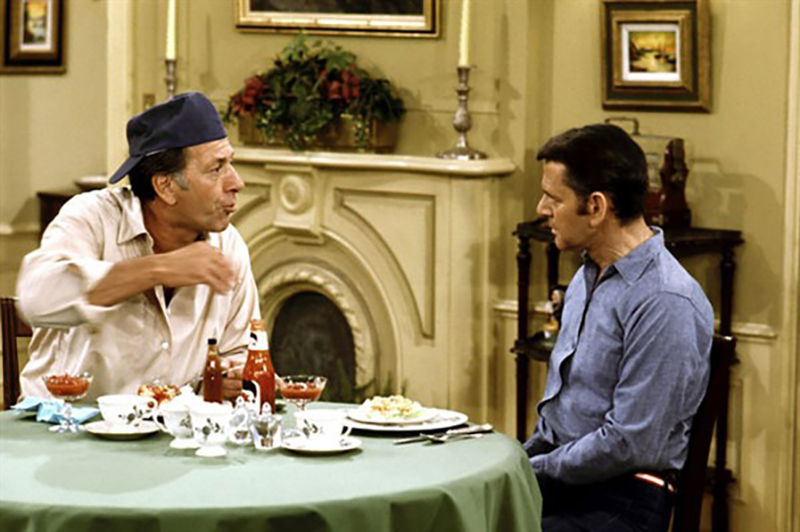 That's right: whereas most kids on the streets of Brooklyn were playing one sport or another, my friends and me actually "played," among those others, The Odd Couple. Johnny was Oscar, Raymond was Felix and, I'm proud to say, I came up with original character Joe Schmoe, Oscar's cousin and a guy who could be neat one minute and sloppy the next. You just never knew. That's passion.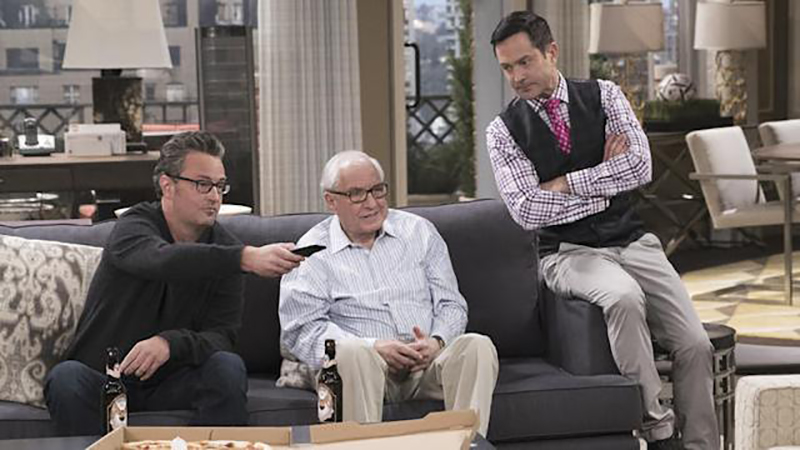 The TV version of The Odd Couple ended in 1975, but I was there in 1982 when Demond Wilson from Sanford and Son and Ron Glass from Barney Miller were Oscar and Felix in The New Odd Couple (which fatally decided to reuse scripts from the original); three years later as Rita Morena was Olive Madison and Sally Struthers was Florence Unger in Neil Simon's distaff Broadway version of the original play; Matthau and Lemmon reunitied on the big screen in 1998 for The Odd Couple II, Nathan Lane and Matthew Broderick were on Broadway in a 2005 revival and, finally, Matthew Perry and Thomas Lennon starred in the CBS version in 2015 that ran for three seasons. That's a lot of Oscars and Felixes, and while quality has admittedly varied quite a bit over the years, you know what? My love for O & F is still there and I'm ready for the next incarnation should there be one.
But wait, there's more…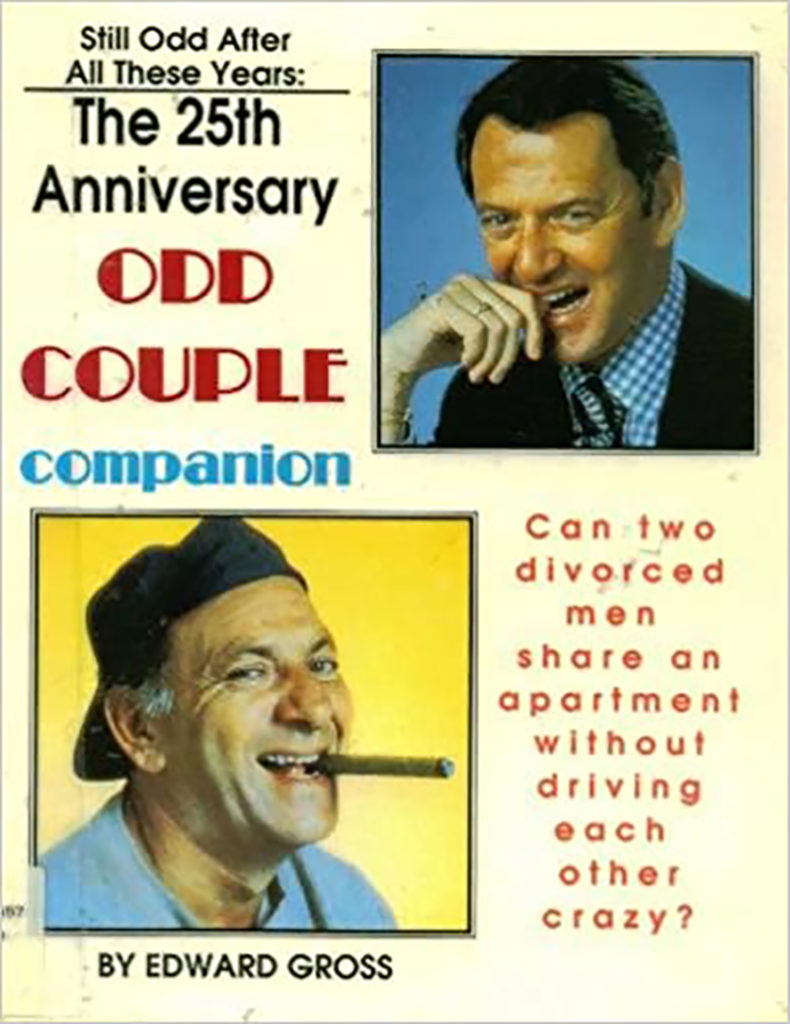 There are two other points I'd like to make about myself and The Odd Couple. Back in in 1989 I was researching the book Still Odd After All These Years: A 25th Anniversary Odd Couple Companion, and actually entered the circle of writer/director Garry Marshall, who produced the Klugman/Randall series. For the book I had interviewed various actors, writers, directors, producers, etc., but still needed to speak to Garry. His Odd Couple co-creator Jerry Belson said he would help me reach him, and he did. I called his office and his secretary put me on hold for a moment before Garry got on the phone. Hopefully you know how Garry spoke (if not, check out a video on YouTube), because it absolutely added to the experience.
"So, Ed," he jumped right in with his unmistakable Bronx accent, "what do you want from me?"
I stammered my response, "Well, Mr. Marshall, I'm writing a book about The Odd Couple and was hoping to speak to you about it."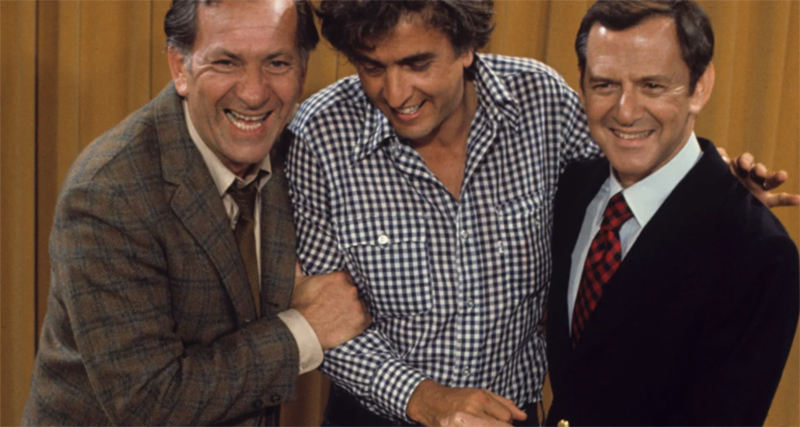 He hesitated a moment before replying, "Here's my problem, Ed. I'm writin' a book of my own and I don't wanna reveal too much …" He paused before adding in the best way I can capture it in text), "But I'll talk to you a liddle." And he did. For about 30 minutes, and it was great.
Now flash back to 1981. I was a student at Hofstra University and a writer for the campus newspaper, The New Voice. That year, Neil Simon was awarded a Doctor of Humane Letters from the University and I was given the assignment ("assignment?" puhlease!) to head into NYC to his condo to conduct an interview. In deciding to write about The Odd Couple, I elected to explore my personal archives (AKA the basement, where dozens of boxes of old cassette tapes are stored) and managed to find that particular conversation, the sound quality of which had held up pretty well. I'm talking about the tape's sound, not my own. Playing it back, I heard exactly what it was at the time — a 21-year-old kid who had just started doing interviews, was a nervous wreck, hadn't prepared nearly enough questions and was face-to-face with a writing legend. Yet somehow I managed to struggle through.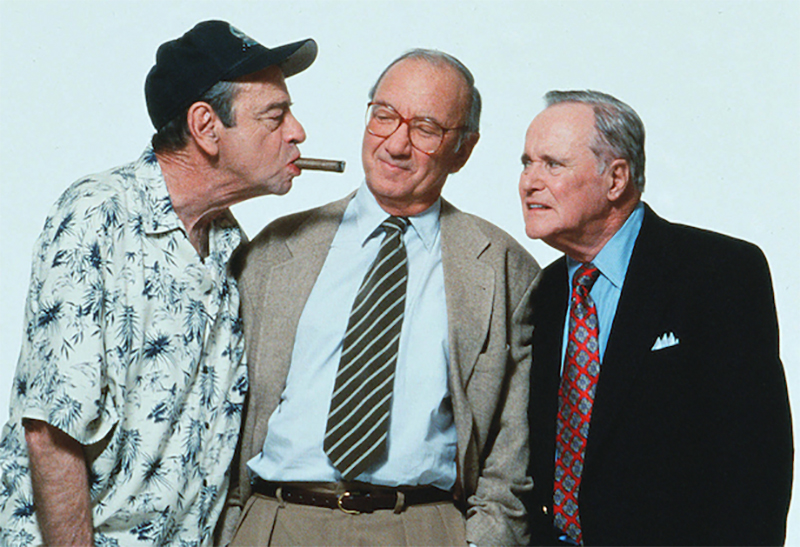 We talked about his writing process, The Goodbye Girl (one of my favorite movies ever), its unfilmed sequel, whether or not he's suffered from writer's block, how he had to motivate himself to start writing each day and more.
Eventually the subject shifted to TV shows that were based on his work, most notably 1970's Barefoot in the Park (from the 1963 play and 1967 film starring Robert Redford and Jane Fonda of the same name), about a couple during the first year of marriage; and The Odd Couple, neither of which he made a dime off of due to a major oversight when the stage rights were sold to Paramount Pictures by his team.
"The Odd Couple took me a while to get to watch, because it was so close to me and I thought, 'Oh, God, they've stolen by baby,'" Neil detailed. "But then people began telling me how good it was. I still never watched it until it was in reruns. One afternoon I turned it on and I found myself laughing. Since then I think I've seen 30 or 40 episodes. Barefoot wouldn't make a good series, because it doesn't have a continuing conflict. The Odd Couple is the perfect thing, because every week you know Felix is going to be annoying or Oscar will do something sloppy. In Barefoot, once you get over the initial impact of their marriage, they just go on with their lives."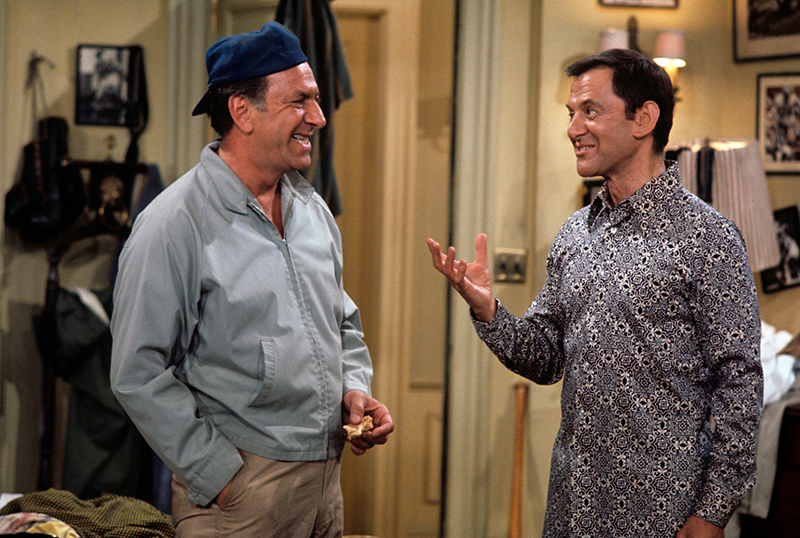 Which is about the time that Neil Simon wanted to go on with his life.
Before we shook hands goodbye, I asked him to sign a copy of his Odd Couple script, which had been published in book form. He first looked at the author photo on the back cover and commented, "That doesn't even look like me. It looks like my brother." Then he opened the front cover to sign the title page and commented, "I can't sign this. It's a library book."
"Yeah," I quipped, "but it's an old library book."
He signed his name and laughed with a shrug.
That's right, I made Neil Simon, father to Oscar Madison and Felix Unger, laugh. Glad I could ever-so-briefly return the favor.