Time was that fans of James Bond could go to bed at night comfortable in the knowledge that every two years, like clockwork, a new 007 adventure would reach the big screen. Time before that was a new flick once a year! Oh, there would be a few hiccups along the way, notably the three-year gap between 1974's The Man with the Golden Gun and 1977's The Spy Who Loved Me, and then the biggie, six years between 1989's Licence to Kill and 1995's GoldenEye, but that was due to legal reasons and potential bankruptcy involving MGM.
Then they cast Daniel Craig as James Bond, who, despite initial skepticism, almost instantly proved himself one of the best actors to play Ian Fleming's agent in 2006's Casino Royale. And, yup, the tradition continued in that two years later we got Quantum of Solace. But after that, it took four years for the next film, 2012's Skyfall, to reach theatres, largely because of more financial troubles on the MGM front.
What was unexpected in Bond's 50th anniversary year was that the Sam Mendes-directed Skyfall would go on to gross over $1 billion or that the critics would fawn all over it with awards being bestowed upon the production. And let's face it, producers Michael G. Wilson and Barbara Broccoli loved the response and took to the idea that high-entertainment could be art as well. So they decided to wait for Mendes.
And wait.
And wait some more.
Mendes, in the meantime, was mounting the British stage production of Charlie and the Chocolate Factory and was simply unavailable, so — as oh-so-subtly noted above — they hung out until he was. Sadly, the resulting Spectre in 2015 was loaded with problems (many apparent from the famous Sony hack of 2014 that revealed a script whose third act was not in great shape) and the accolades the producers may have been hoping for, proved elusive.
For various creative reasons, the 25th film in the series (and Craig's last), No Time to Die, didn't go into production until April 2019 and — thank you, COVID — didn't hit theatres until October 2021, six years after Spectre. Well, this was infuriating to fans and, unfortunately, seems to indicate a trend for the series' future.
To listen to Wilson and (especially) Broccoli talk about it, they don't seem to be in any sort of rush to get the next film into the pipeline. Wilson proclaimed to critics, "We're not a factory," but the truth is, they used to be one and it seemed to work pretty well for decades. Adding to the problem is the fact that there seems to be this bizarre mourning period over the fact that Craig is gone, though it should be pointed out that if Wilson and Broccoli miss him that much, they could invite him over for a bite or something. He's not dead.
In speaking to empireonline, Broccoli explained, "When you change the actor, you have to reimagine the direction the film's going in. When you hire an actor, you're hoping to make four or five or six films with them. So you have to think through, 'What is the trajectory? What is that actor going to bring? How are you going to move the series into another direction?" She added to Variety, "The thing is, it's going to be a couple of years off. And when we cast Bond, it's a 10 to 12-year commitment. So he's probably thinking, 'Do I really want that thing?' Not everybody wants to do that."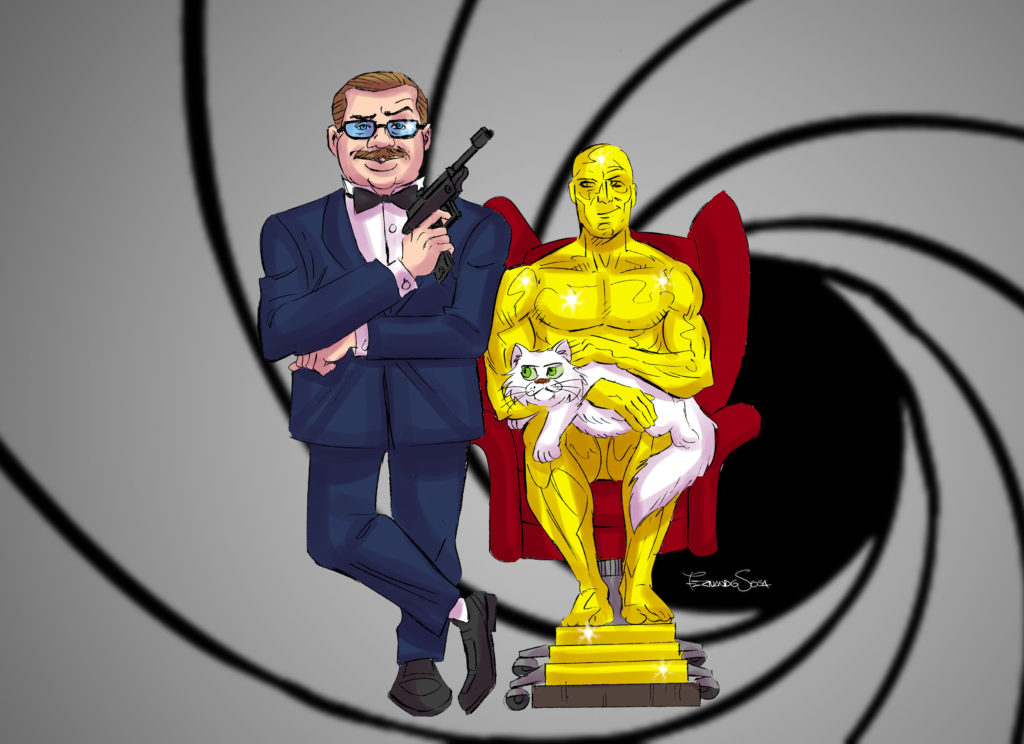 Added Wilson in the same interview, "It was hard enough getting [Daniel Craig to do it]. And he was in his early 30s at the time."
When it comes to action, James Bond used to be the major name in town, but today, between Tom Cruise's Mission Impossible, the Marvel Cinematic Universe and the ever-dopier Fast & Furious films, the former innovator finds itself in the position of having to dance as fast as it can to keep up. And that could be problematic when it comes to the modern audience, which has virtually no attention span whatsoever and will happily move on to the next thing if they're not getting what they want.
So unless EON has some sort of unexpected trick up its corporate sleeve, we are probably not looking at a new James Bond film until 2025 or 2026 at the earliest. And that's just not good enough, damn it!
I'm 62-years-old. I've only got so many Bond films left in me.
Move your ass, EON!!!