When you really fall in love with a TV show, it's more common than you'd think to want to connect to it on as many levels as you can. Maybe you want to read some fiction that branches the adventure off in a different way or (never admit that you) play with action figures based on the characters. Breakfast cereals inspired by the show is always yummy (okay, "always" may be stretching it) and then there are the games. And for fans of Dark Shadows, nothing beat the "Barnabas Collins" game — no matter how gross and disgusting it might turn out to be.
As a quick refresher, Dark Shadows was the daytime soap opera that ran from 1966 to 1971. It focused on supernatural happenings in the mansion of Collinwood involving the Collins family. One of them was vampire Barnabas Collins, as played by actor Jonathan Frid (whose views on the show and character were recently shared with Do You Remember). Eventually becoming a sympathetic and reluctant bloodsucker, the audience fell in love with him and that eventually led to the aforementioned game.
Today, of course, kids would primarily be interested in video games, but back in the ancient days of the 1960s when there were no video games, and apparently no germs (we'll get to that in a minute), there were only board games. Barnabas Collins was one of them and it wasn't a complicated one, maybe viewed as a more morbid version of "Hangman" (though the end goal of that one is kind of morbid if you think about it).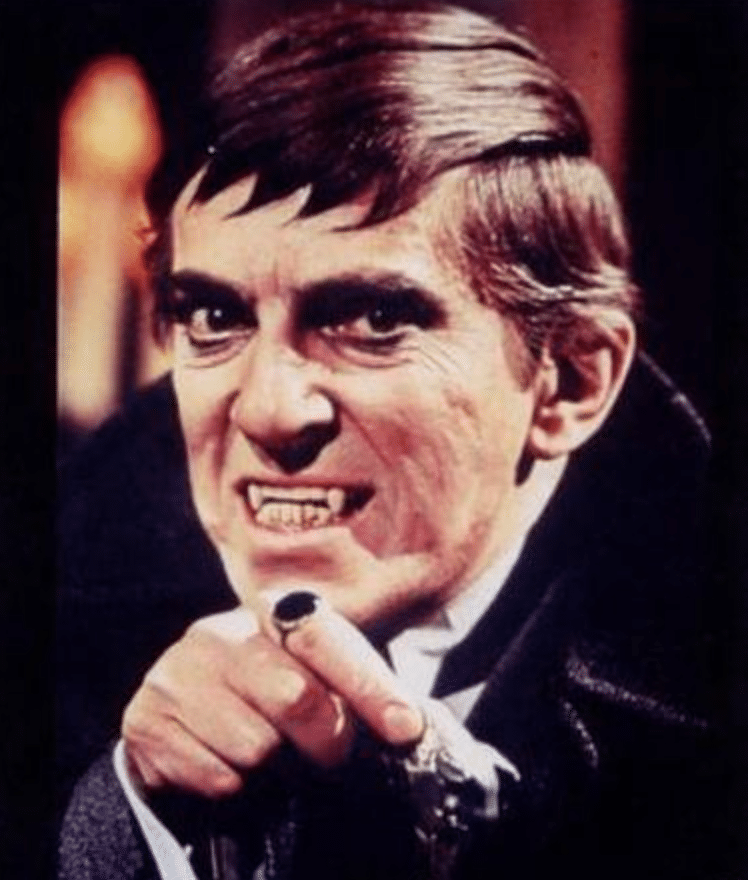 Players are given their own coffin filled with various skeletal body parts and the idea is to use the spinner to find out what piece of the skeleton you can put into play, which you use to start putting together on the accompanying scaffold. Once you've built a complete skeleton, you're the winner. And what do you get? You get to pop the pair "Barnabas Collins Vampire Fangs" in your mouth and show off your pointy pearls to fellow players.
And that's great. Wonderful victory and the perfect conclusion to this game.
If you only play it once.
Think about it. Way back when, when kids would move on to a second round and there would inevitably be a new victor, the previous winner would reluctantly pull the fangs out of his mouth, shake out the built-up puddle of saliva and hand it to the new champion — who, without, hesitating, would pop it into his mouth.
All together now: Ewwwwww!!!!!
Good thing germs were only a recent invention.