Back in my early college days, I had it in my head that I would write a "making of" book to one of my favorite television shows ever, Dark Shadows, the Gothic horror daytime soap that starred Jonathan Frid as vampire Barnabas Collins. But a friend of mine at the time, Mike Pyne, looked at me and matter of factly said, "No you won't."
So I looked back at him, annoyed, and incredulously asked, "Why do you say that?"
"You," he said, "don't finish anything."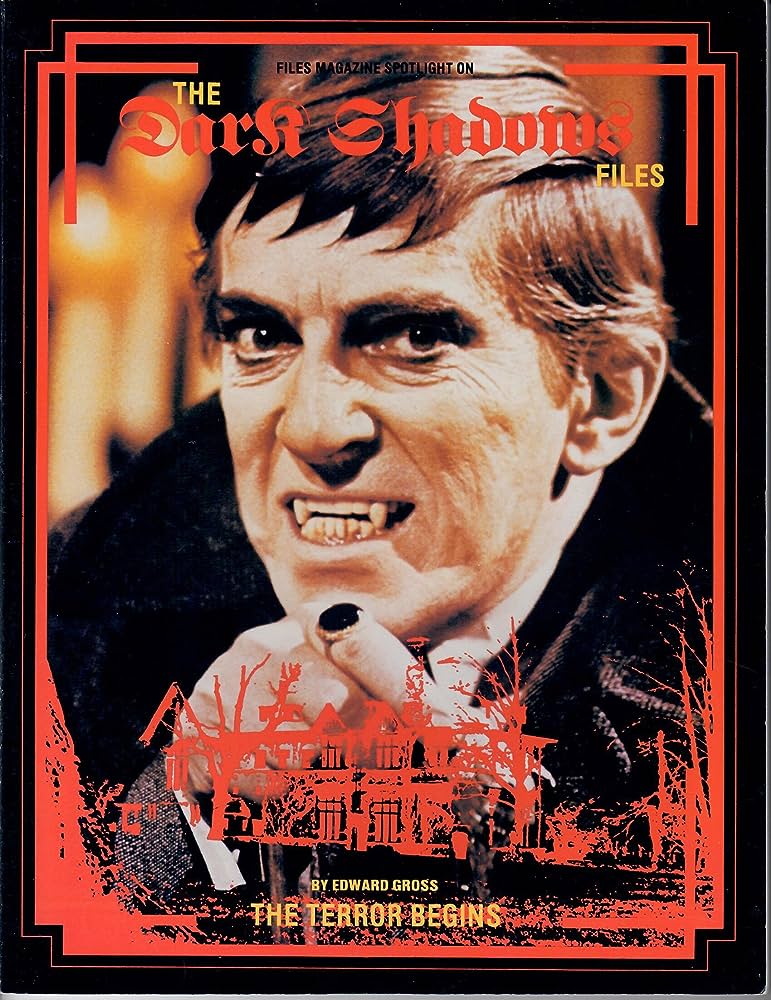 The statement really annoyed me. For starters, although we were friends, he didn't know me so well that he should make such a blanket assessment, especially since I was just beginning to make inroads as a writer. Frankly, I hadn't not completed … well, anything. I hadn't even attempted anything of that magnitude before. Flash forward all these decades later, and damn it if Mike wasn't right. I don't finish anything.
Okay, obviously that isn't fair to me: I've finished lots of things, among them countless magazine articles, dozens of non-fiction books, raising three children (although, despite the fact they're adults, I'd like to think I'm still in the mix with them), celebrating 36 years of marriage (thankfully that's ongoing) and so on.
But here's the rub: when I turned 60 a few years ago, I began the task of trying to clean out our basement, a nightmare you cannot imagine given that I don't throw anything out, fearful that I might some day need it. No, it's not hoarding, its being prepared when a book project pops up that I have a ton of resource material on — I just never know which one it will be. During that process, however, I came across a ton of projects that I had once been so passionate about, and then kind of let flitter away, sitting either in boxes or on old hard drives.
Curse you, Mike Pyne!!!!!
Well, I came away from that depressing discovery with a determination to do something with all of this material. And, frankly, there is a lot, ranging from Dark Commandos (created by Tom Sanders and myself, with Leon McKenzie joining us later on), about a team of vampires working for the government which we turned into an incomplete live action webseries back in 2000 (you can still check out the webisodes), with an unpublished novel written for it, several short stories, teleplays, comic scripts, a completed issue of a comic book, and so on. Well, we're bringing those suckers back from the undead.
Beatles fan? I most decidedly am, and, creatively, have twice attempted to express it. First, in the parody The Four from F.A.B., set in the '60s at the height of Beatlemania when John, Paul, George and Ringo were spies. We have a full issue of a comic book from artist Tom Holtkamp and myself, which did enjoy a small press run at the time, as well as several prose stories set in that world. Well, there will be a small press and digital book combining all of that material.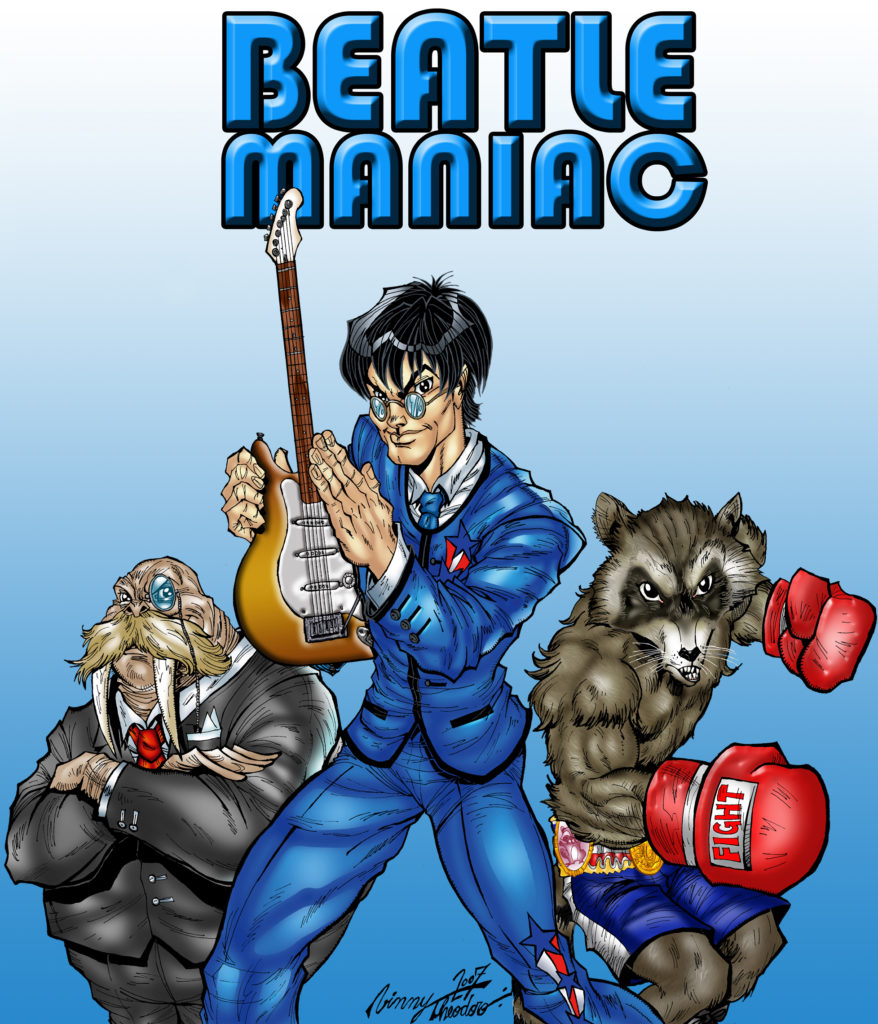 On top of that, there was The Beatlemaniac, about a musician who portrayed Paul McCartney on stage, and who obtains a mystical "Glass Onion," finding himself at the front line of an inter-dimensional invasion of characters with such colorful names as Mr. Kite, The Bulldog, Lucy (she's made of diamonds) and Rocky Raccoon (who has characteristics of a certain movie boxer we're familiar with in a raccoon's body). A variation of elements of this is being brought into the Media Geek and the Glass Onion webcomic that I have actually been working on, featuring an alter ego of myself named Michael Greco (the name of an elementary school friend), aka MG.
Oh, there are many more, which I'll get around to either discussing or doing something with (somehow, given always-pressing book deadlines). But there is one that I simply cannot let go of. A character named Fleischer (created by Leon McKenzie, artist Fernando Sosa and myself), who began as a parody of Superman, but has evolved into a super-powered oblivious dope who at least means well. I've periodically worked with different artists on Fleischer over the last 15 years or so (among them Fernando, Matias Festa, Harold George and Federico Avila Corsini), but there is one project featuring him that I've actually almost got to completion.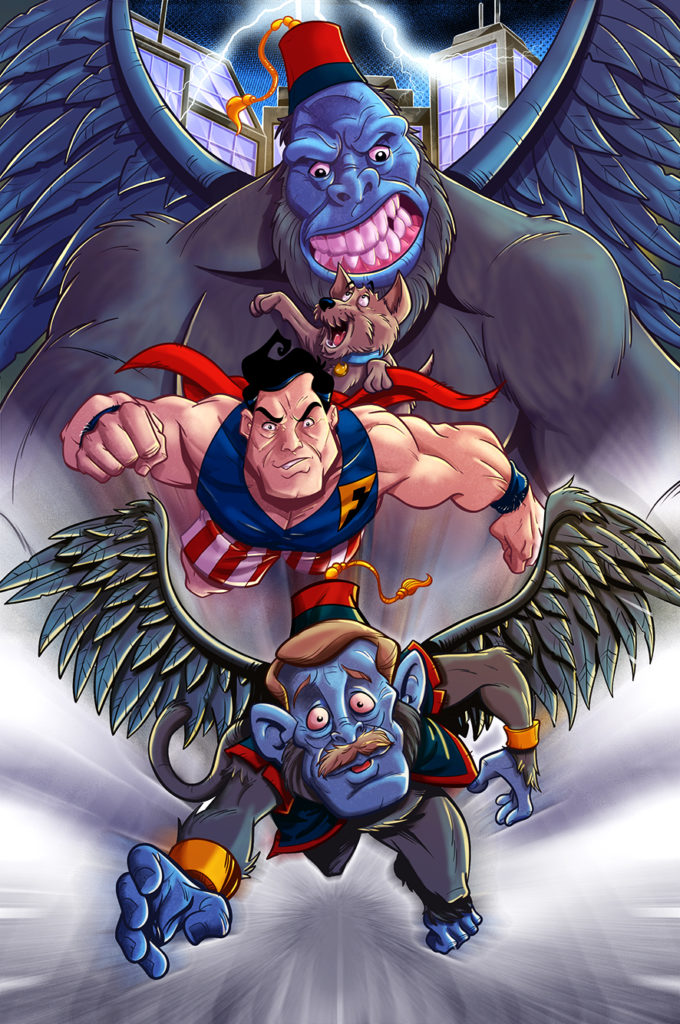 Fleischer and the Wonderful Wizard of Oz was an idea I started about a decade ago. The concept was to take L. Frank Baum's first Oz novel, The Wonderful Wizard of Oz, and rewrite it, given that it's public domain. What I've essentially done is removed Dorothy Gale from the text, replacing her with Fleischer and rewriting as needed to adjust for him. I have zero idea how people are going to respond to this, but it almost doesn't matter: I will finish it. The novel itself is written, the illustrations for it are almost complete and there is even a comic strip version running on Webtoon, with new installments (finally) on the way.
So while I strangely still find myself haunted by the words You never finish anything, I know that I have, and for those things that are incomplete, I'm going to do my best to get them out there in some form or another. I think many of them actually deserve it. Not all, but many. Hope you'll stay tuned.